PVC Capped Polymer Decking is relatively new to the decking family and comes with a
50
year warranty, so this is a great product to put on your forever home.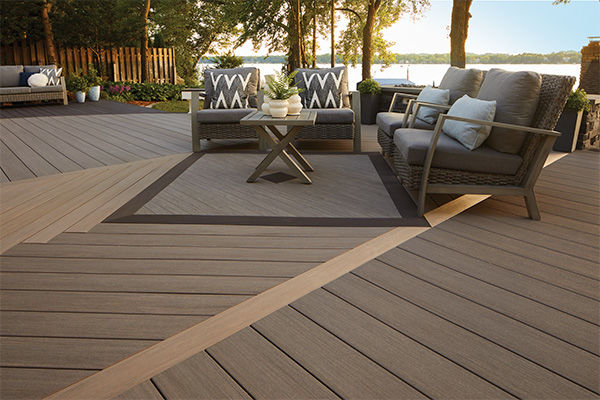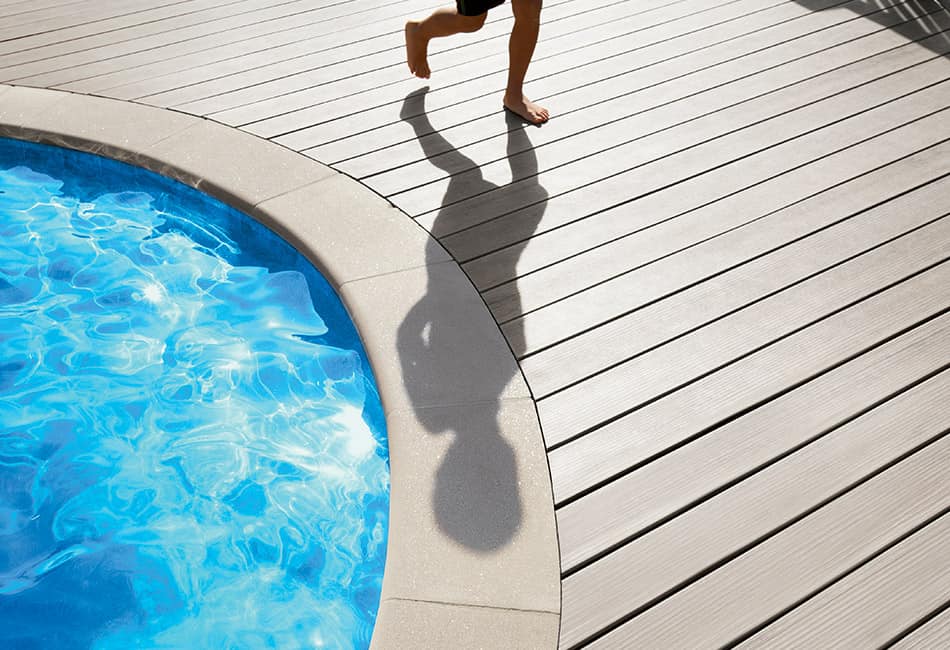 Cool to the touch
With there being no wood fibers within the board, the pvc decking can dissipate heat quicker and stays up to 30 degrees cooler than composite boards.
Light

yet

Sturdy
With it being a full pvc board, it is lighter than composite decking so the wear and tear on your deck framing will be less of a bear.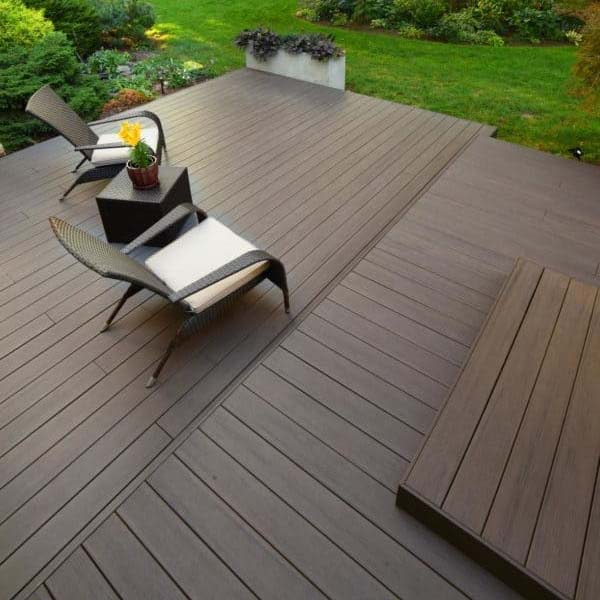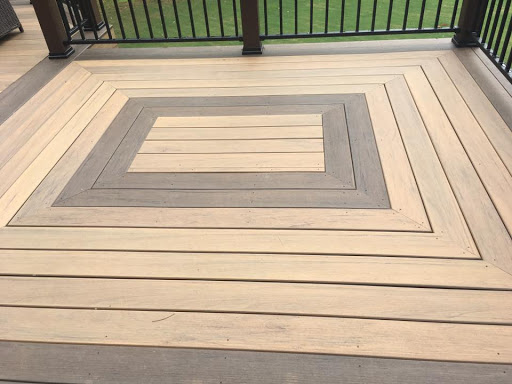 Reused

Material
Most pvc decking boards are made from sustainable materials.
Putting it down
Pvc decking can come in a solid edge or a grooved edge board so you can use a hidden fastener system for a seamless look all over your deck.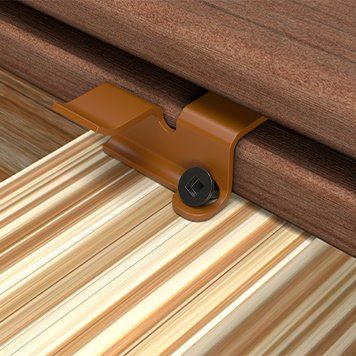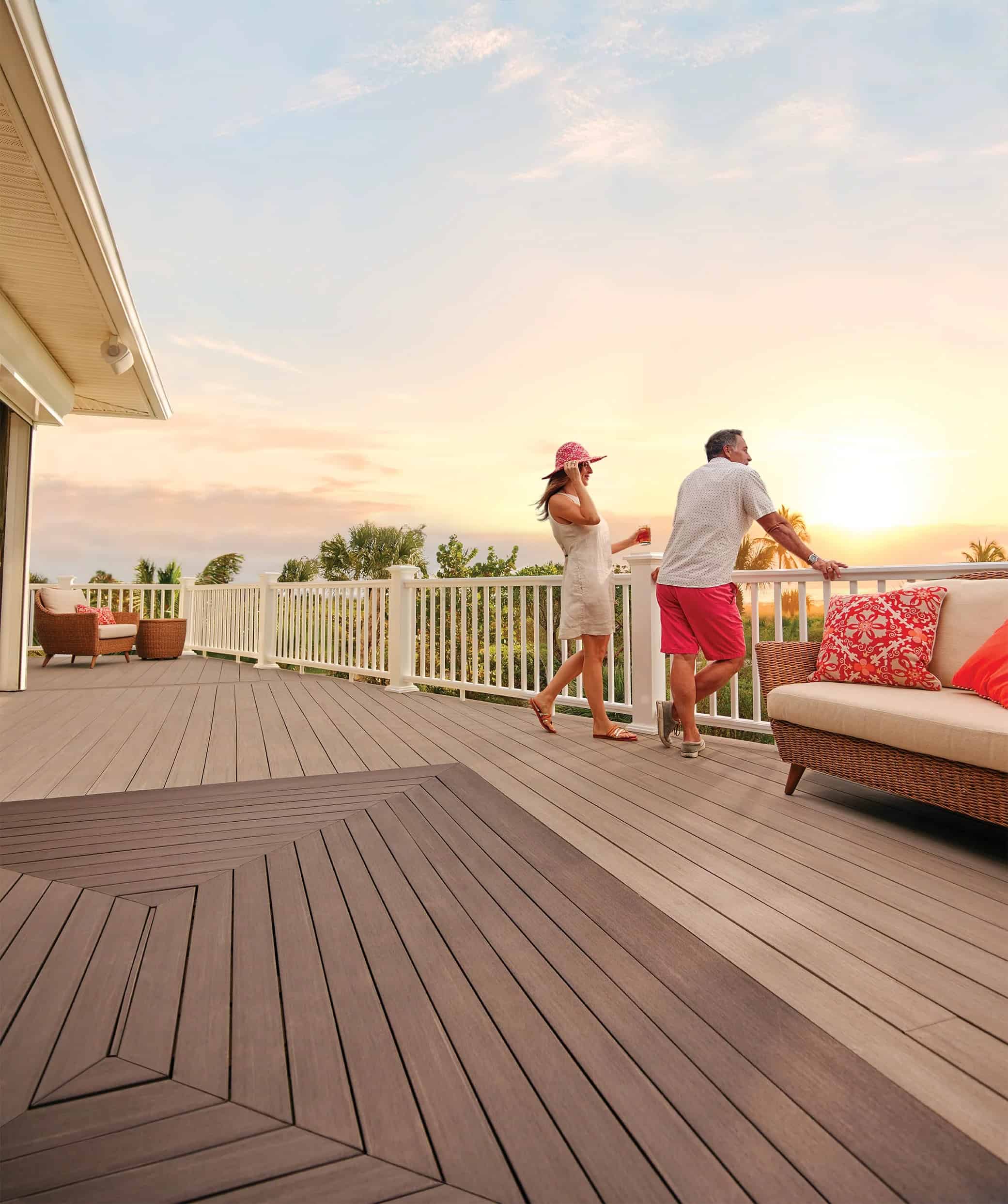 No work required!
Pvc decking is a maintenance free material where there is no staining or painting every year to keep the boards sealed properly. 
See Other Decking Products
Come See Our Outdoor Decking Display and Take Home a Free Sample!
We have a huge selection of colors and styles to choose from. It can be difficult to choose the right color and texture online.  Our outdoor display is available 24 hours a day, 7 days a week.
No Hidden Fees
Our quotes are straight forward. No hidden fees for small quantities or loading.
Display Available
We have many samples and staff on hand ready to answer any of your questions or concerns
Quality Products
Having been in the industry for so long, we know which products stand the test of time and are in your budget.
Ready to Start Your Project?
Use our Quick Contact Form or give us a call to get a Free Quote Today!