Steel railings are a solid choice for your next project. Thanks to revolutionary advanced coating technology, the look will last a lifetime. Worried about the elements? Steel railings are able to withstand any kind of weather occurrence. Longer life, lower maintenance and easier upkeep all add up to a strong investment.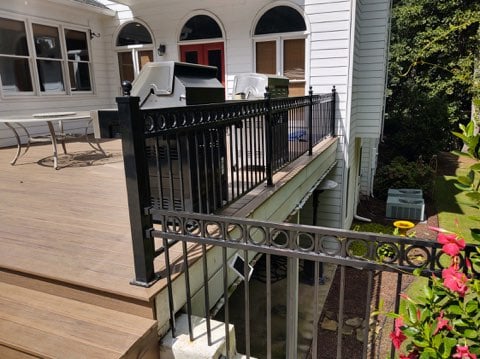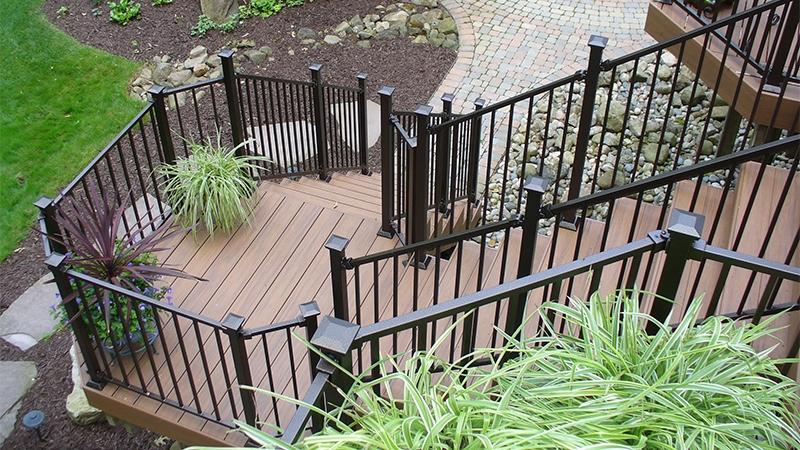 Fortress Fe26 steel railing is a pre-welded, easily customized and enhanced version of traditional wrought iron railing. The railing provides a clean, classic appearance that is versatile for a variety of applications and surfaces. Pre-galvanized steel and premium powder coating make it the most elegant and durable steel railing system on the market.
See Other Railing Products
Come See Our Outdoor Decking Display and Take Home a Free Sample!
We have a huge selection of colors and styles to choose from. It can be difficult to choose the right color and texture online.  Our outdoor display is available 24 hours a day, 7 days a week.
No Hidden Fees
Our quotes are straight forward. No hidden fees for small quantities or loading.
Display Available
We have many samples and staff on hand ready to answer any of your questions or concerns
Quality Products
Having been in the industry for so long, we know which products stand the test of time and are in your budget.
Ready to Start Your Project?
Use our Quick Contact Form or give us a call to get a Free Quote Today!